Lionel Scaloni insists he wants to see new faces, but rumours persist of a rift between the Albiceleste coach and Manchester City striker
When Argentina walk out on the Wanda Metropolitano pitch on Friday, a rejuvenated starting line-up will be introduced to the nation's prodigal son. Lionel Messi returns to add experience and, of course, his majestic talents to the team directed by novice coach Lionel Scaloni, who since succeeding Jorge Sampaoli following the Albiceleste's Russia debacle has been quietly replacing the familiar faces of the last three World Cup cycles with the stars of tomorrow – tomorrow, of course, being Qatar 2022.
It is Messi's first international appearance since that painful reverse to France last June. His comeback now, in the final fixtures prior to the announcement of the 2019 Copa America squad, is a statement of intent both from the captain and the new coaching staff, who hope to marry the best of the next generation with those players that featured under Sampaoli, Edgardo Bauza and Gerardo Martino among other trainers and are judged still capable of starring.
The Barcelona star, Angel Di Maria and Nicolas Otamendi (who have now both been withdrawn through due to injury from this current squad) stand out among that latter group. But that begs another question: why, nine months after World Cup failure, does Sergio Aguero continue in the wilderness?
Aguero's absence does seem on the face of it inadmissible. Argentina do not exactly have a glut of riches in the centre-forward role at this present moment.
Gonzalo Higuain continues to struggle and bluster despite his mid-season change in scenery, scoring just 11 goals in 32 combined appearances for AC Milan and Chelsea. Mauro Icardi would definitely be in contention under regular circumstances, but consumed in personal dramas and a damaging spat with Inter the forward cum soap opera star has rightly been overlooked by Scaloni for this call-up.
That leaves precious few alternatives to lead the line, with promising yet unproven Lautaro Martinez – Icardi's replacement at Inter – now almost by default at the head of the queue. Behind lie two locally based stalwarts, Boca's Dario Benedetto and Matias Suarez of River, who between them boast a less than overwhelming seven Superliga goals as the 2018-19 season enters its final month.
The pair are undoubtedly fine performers on a domestic level, but neither comes close to the Premier League top scorer, and at 28 and 30 respectively hardly represent a nod to the future either. Indeed, if one removes the merciless Messi, Argentina's four forward picks – Martinez, Paulo Dybala, Suarez and Benedetto – have netted just 17 combined goals in their respective leagues, one shy of Aguero on his own.
Despite this apparent snub, Scaloni at least publicly insists Aguero is still in contention for the Copa. "My relationship with Aguero is perfect. It is not true that we fought in the World Cup," he told reporters when announcing the latest squad. "I cannot call him up to evaluate him, that's why I prioritised those who I cannot watch.
"He has a chance of making the Copa America like anyone else."
Those reports of enmity between the pair continue to hold traction, though. It is barely a secret that Aguero was one of the players who was most open in his criticism of Sampaoli's work in Russia, firing back at his coach to television cameras following the defeat to Croatia: "He can say what he wants" and later making a point of excluding the coaching staff from an Instagram post thanking those who supported Argentina at the World Cup.
Scaloni, who formed part of Sampaoli's backroom team, has since kept his distance from Kun, failing to call him up for any of the six friendlies Argentina have played since Russia. That omission could previously be explained by the need to look at fresh faces; but with Messi and Di Maria back in the fold the argument fails to hold much weight.
Aguero too is maintaining an aloof stance, telling reporters when asked of the national team: "I'm really going through a good spell of form. First I'm focused on what happens here at [Manchester City]. The rest is really none of my business." It was left to father Leonel del Castillo to turn the heavy artillery on Scaloni and his selections.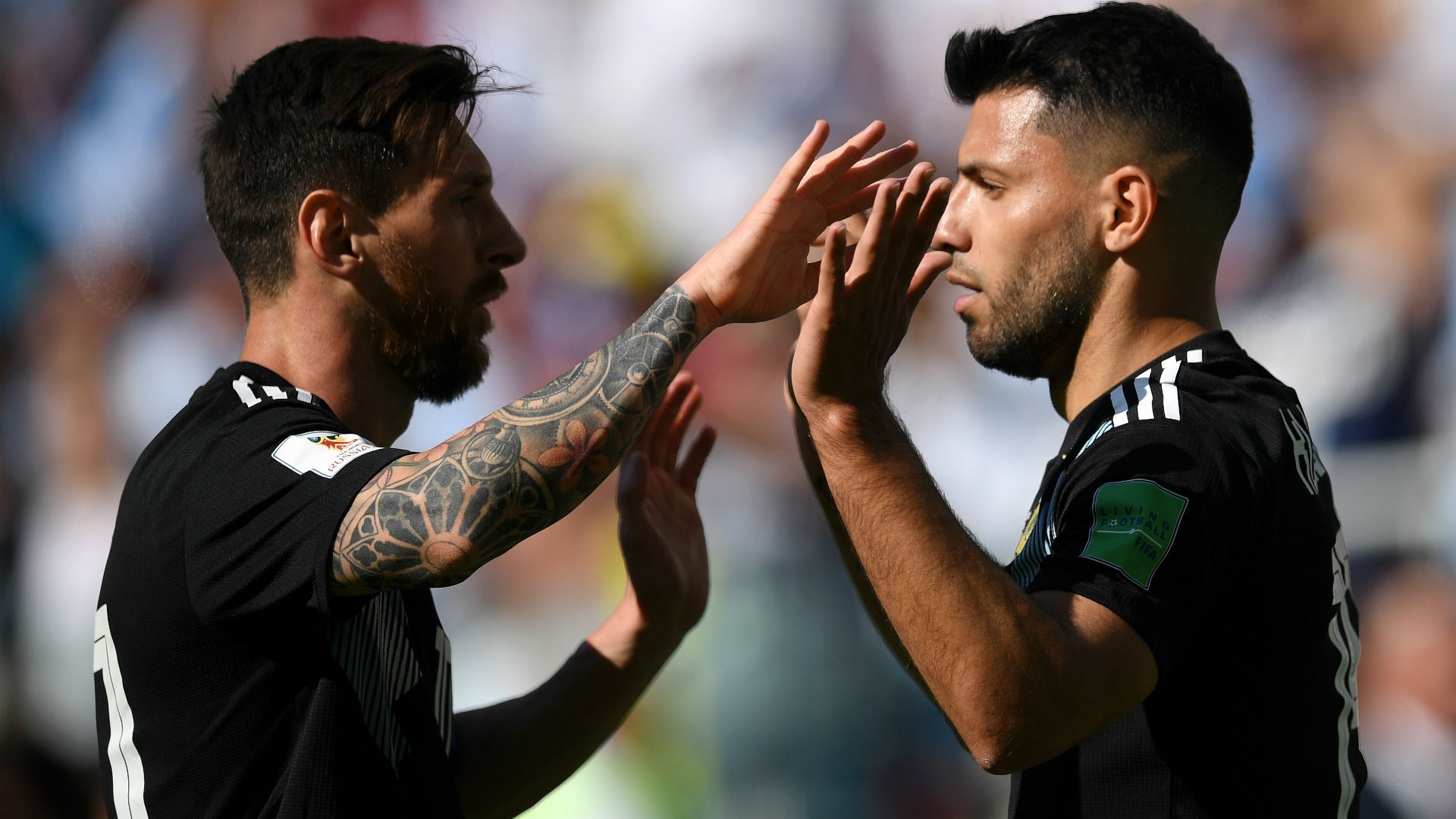 "It hurts me that Aguero is not in the national team squad," Del Castillo fired to Radio Villa Trinidad . "If there is any logic, he has to be at the Copa America.
"If you put all the forwards of the national team together, except Messi, the rest are all reserves. I don't know who are in better form than Kun."
The decision to dismantle the group that has formed the core of Argentina's last three abortive attempts to take football's biggest prize and look forward to 2022 is the correct one. The constant courting of Messi to ensure that the world's most talented player will lead his nation to at least one more World Cup too has been spot on from Scaloni and AFA president Claudio Tapia.
But Aguero too deserves to be taken into consideration, even if he has only sporadically produced his sparkling City form in international colours. With Scaloni's future less than assured depending on results in Brazil, failing to put any bad blood between the pair behind him and refusing to take Kun to the Copa would be nothing short of madness