The Gunners have developed players such as Ashley Cole, Hector Bellerin, Cesc Fabregas and Alex Iwobi to name just a few successful graduates, but Mertesacker believes it's not just about the success stories on the pitch.
"If we can have a doctor in America, that is a success for us as an academy too," Mertesacker told Goal. "That's how I see it. If we get someone who doesn't make it in football and has a successful career somewhere else in the world, that's also a success.
"I wouldn't measure it like that [only on who we bring though]. Obviously, everyone looks at whether we bring young footballers into the first team, that's one of the goals. But I wouldn't discard someone who is successful in life, that's big. The hall of fame in the academy should be a wide variety of stories.
"I am open to winning the FA Youth Cup. I am open to winning the Premier League 2 title and trying to get people winning in life. That's a huge task working in football and coming up with that broader idea of what success means for us.
"We have people who want to win the next game but can we have successful youngsters? Can we build them? Can we trust them with relationships? To have real values and contribute anywhere in the world."
Having won three FA Cup trophies with the club, there is no doubt about it that Mertesacker is an Arsenal man through and through.
He is a big believer in the club's ethos of bringing through young players and praises the new manager Unai Emery for continuing Arsene Wenger's legacy in that area.
Emery has introduced many youngsters to the first team this season, but like their rivals Chelsea, an increasing number have gone out on loan as well, with Emile Smith Rowe one of the most high-profile exponents plying their trade elsewhere on a temporary basis.  
"We are starting step-by-step to pick and choose the right clubs with the right players and we are building some relationships with clubs abroad," Mertesacker added.
"Still, we could loan them out here in England. So we are seeking out the opportunities for young players. 
"I think for Smith Rowe that it is really important to see him go on loan for half a year to see him have this great experience in the Bundesliga [at RB Leipzig]. That sits right below the Premier League, in terms of tempo. I think to go from the Under-23s to Germany and then coming back to the Premier League gives a good step between. 
"Leipzig are a team that play with tempo, a lot of pressing and they want to win the ball quickly back. We think that suits him quite well.
"We see it as a big advantage for our youngsters to have a big step in between, where they will be regular first-team players. Sometimes you get stuck in the U23s, first-team training bubble, where you are with the first team which looks nice but you need the competition.
"If the U23s competition is not good enough for you, in terms of the tempo, then you need to have a different step in between when you are not quite ready to play regular Premier League football.
"It's very individual so not every player will go to Germany. That's not what I am saying. We need to pick the right clubs at the right time for these youngsters. It is something we are looking into deeper, as other clubs are doing this regularly and more often.
"We are trying to promote it and it creates more trust and gives them a little bit more time. Rather than forcing them into the first team, we have another step to evaluate these players."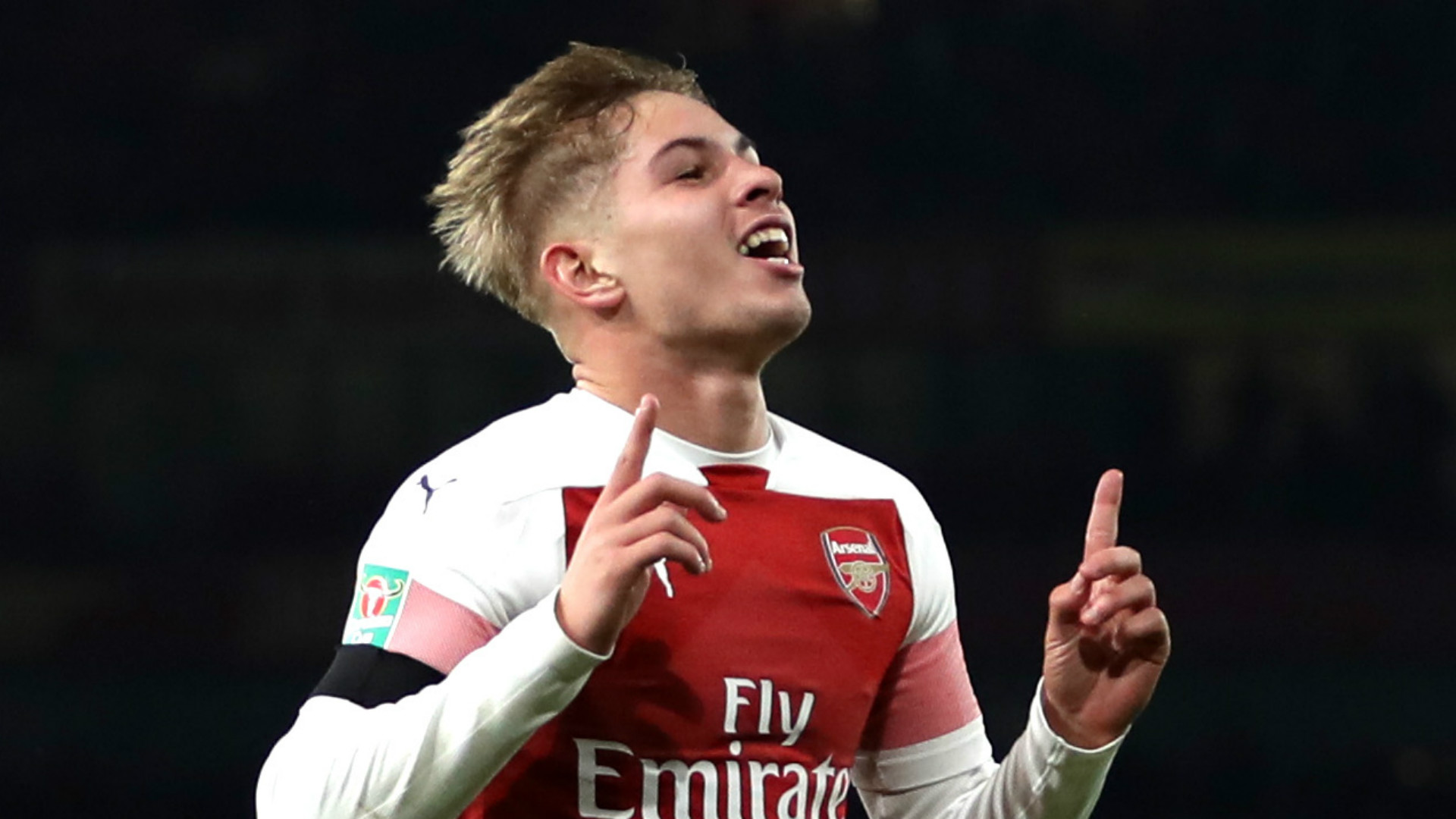 Smith Rowe is not the first young Englishman to make the move to the German top flight, with fellow Arsenal loanee Reiss Nelson impressing at Hoffenheim and former Manchester City wonderkid Jadon Sancho turning heads at Borussia Dortmund.  
Mertesacker feels the tendency for young players to try their luck abroad is a positive development for England's national team, even if he admits it can be painful for Premier League clubs to lose top-class talent.
"The more English players go onto another journey that might help the national stage," he continued. "They might come back. Not everyone is made for the pathway in an English club. Maybe it is somewhere else for the benefit of him.
"You have to sometimes lose a player for a lot of money, he has not played regularly, but still there's always that decision to make. Do we think he could make it somewhere else? Do we think he can make it here? You have to weigh up these options, we are not shy to let these players go when it is beneficial for their development.
"I think it is so beneficial to English and British football when youngsters see different cultures and environments. Then Sancho comes back and plays for England because of that journey because he has learned a lot and used the facilities. I am quite excited about that for English and British football.
"The heritage of Arsenal, to believe in our academy and to really promote our academy. That's important and that's why I am here as well. I wouldn't waste my time just to know that we are not having successes here at Arsenal. Of course, you are trying to develop these youngsters to be ready for football anywhere in the world at other clubs as well.
"Our first goal is to put someone in the first team and create that identity with our fan base. That's really important and that's what we believe in. So that's the path we are on right now.
"It is great that the club believes in the academy so we can promote and develop youngsters who are going to challenge the first team, that's really the target."