The Brazilian was back to his dazzling best against Burnley and will look to follow that up as the Reds take aim at a quarter-final spot this week
What a difference a week makes.
From frowns at Goodison to smiles at Anfield, the Liverpool train is back on track. To Munich they head, optimism renewed. A big week awaits. Another big week.
The Premier League title race remains on, but it is the Champions League which will occupy Liverpudlian minds for now. A welcome distraction, perhaps, but a trip to the Allianz Arena represents another considerable challenge for Jurgen Klopp's men.
Klopp, at least, will have been reassured by what he saw on Sunday, his side back to something like their old selves in beating Burnley, that most awkward of foes.
The manner of the performance will have been particularly pleasing, the Reds recovering from the shock of conceding an early goal to prove their character and composure. Nothing, not even the weather, could dampen spirits this week. Through the wind and the rain came the warm glow of three vital points.
"A brilliant result," Klopp called it, no doubt delighted to have avoided another post-match inquisition about ambition and caution and missed opportunities. Having drawn five of their previous seven games in all competitions, Liverpool were back on song.
Back in the goals too.
Braces from Roberto Firmino and Sadio Mane did the damage. That's 50 now for the Reds' all-star forward line this season. Its third member, Mohamed Salah, has gone five games without scoring but was, according to Klopp, "the best player on the pitch" against Burnley.
Salah's dry spell should concern nobody except maybe Bayern Munich, who may fear the Egyptian is due a goal or two. Regardless, the new Bundesliga leaders will have plenty to concern themselves with on Wednesday night.
Mane, with eight goals in his last nine outings, is very much a man in form. With 16 Premier League strikes, he is only two shy of Sergio Aguero and one behind Salah, Harry Kane and Pierre-Emerick Aubameyang. Take penalties out of the equation and nobody has scored more than the Senegal international this season.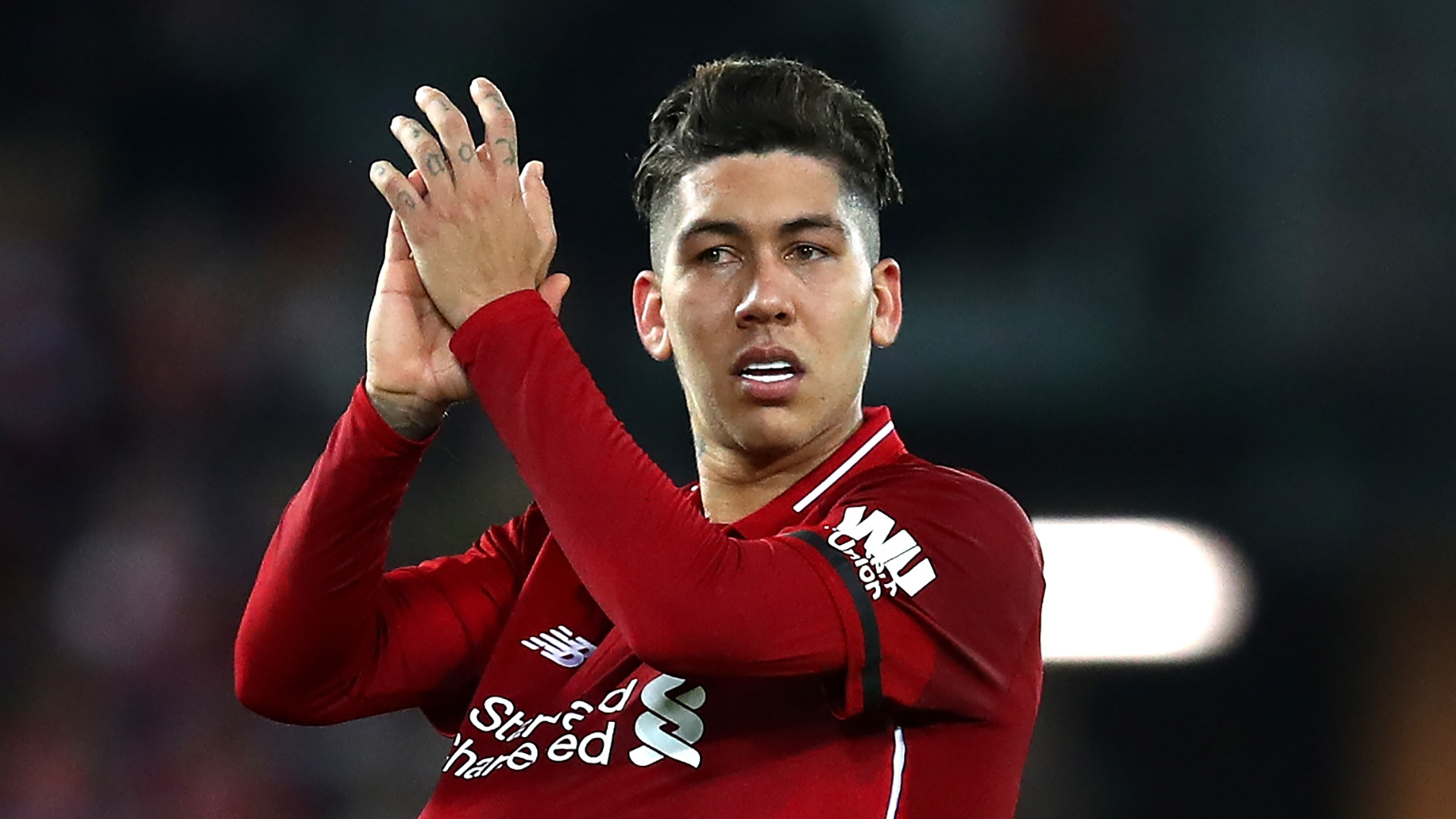 Firmino's return to scoring form, meanwhile, has come at a good time. The Brazilian had not found the net in six games prior to Sunday, but his double means he has now been directly involved in 100 goals for Liverpool under Klopp. He remains, in so many ways, the Reds' key man, the one around which their gameplan revolves.
He certainly will be on Wednesday, as Liverpool look to book their place in the Champions League quarter-finals. It promises to be a night of intrigue and tension in Munich, as two evenly-matched sides do battle once more. If last month's first leg at Anfield showed anything, it is that making predictions for this tie is unwise.
Firmino, of course, knows Bayern well from his time in Germany with Hoffenheim, though his record against the Bavarians is modest to say the least. In nine appearances, he has yet to be on the winning side and has scored just once.
Liverpool's European away form, meanwhile, remains a source of concern. The Reds lost all three of their group matches on the road, with their only goal coming in Paris courtesy of a James Milner penalty. Including last season's final, they have lost their last five Champions League games away from Anfield, conceding 12 times in the process.
Improvement, then, will be needed in all areas. Liverpool must be better in possession, smarter defensively and more clinical in attack. They must learn from Naples and from Belgrade and from Paris, get their minds right and play with conviction.
A big Firmino performance, naturally, would make a huge difference. The 27-year-old showed his quality on this stage last season, scoring 11 times, but if there is a criticism it is that he lacks the ruthless streak of his contemporaries. Kane or Aguero, for example, or Robert Lewandowski, who will spearhead the Bayern attack on Wednesday.
Lewandowski is the leading scorer in this season's Champions League but was shackled well at Anfield in the first leg. Keeping the Pole quiet again will be key if Klopp's team are to progress.
At the other end, they will hope for big games from their big names. Firmino will feel he's due a big night against Bayern. He's waited long enough for one, after all.
Please follow and like us: